Quick Reference
The following Quick Reference documents are short 1-2 page guides that tell you, step-by-step, how to complete key tasks in the application. The following Quick References are focused on Immunizations. Hover-over a topic of interest for a brief description and click on the link to open the Quick Reference document.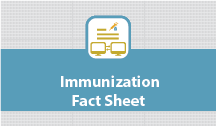 Immunizations Fact Sheet contains questions and answers related to the Immunization data and general contact information.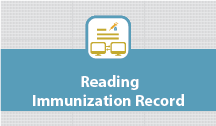 Read a Patient's Immunization History Record QR contains all information about the immunization from Vaccine Code, Date, Age, Alert, Adverse Reaction to Delivery Management Site.