Projects
This section contains information about the projects underway which will expand and enhance the Alberta Netcare. 
It will be useful for those working in other health jurisdictions who are looking for information about Alberta's EHR progress, and also for Alberta health care providers who would like to know what's in store for Alberta Netcare.
Click on one of the three featured projects below, or use the left hand navigation menu to select a project.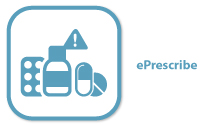 Alberta will soon be piloting ePrescribe in an Alberta community.
Learn more about Alberta's journey from paper-based to electronic prescribing.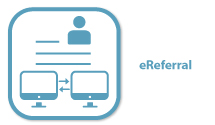 The eReferral project will soon be implementing an application to manage and track referrals throughout the province.
Learn more about the Alberta eReferral project.