eReferral
Alberta Netcare eReferral was developed by clinicians, for clinicians.  
eReferral leverages existing information from Alberta Netcare (such as demographics, labs, and diagnostic imaging) into a referral form that can be saved as a draft, checked for completeness and tracked in real time as it is submitted, received, triaged and scheduled for an appointment.               
Status   
Alberta Netcare eReferral Changes Coming August 11, 2022
On August 11, 2022, several eReferral enhancements and changes will be made that will affect referring, receiving and triage users. To share more about what's coming, we've developed this take-away document that explains what's happening and why. Notable highlights include:
• New eReferral Advice Requests will be visible in the Clinical Document Viewer (CDV) Tree
• Provider Notification updates for all users
• Health Service Catalogue updates to enhance usability and search functionality   
• Printing enhancements
Quick references and the eReferral user guide will be updated in early August to reflect these changes. Another message about this change will be sent to you after Aug. 11.  If you have any questions, please email access.ereferral@ahs.ca
February 24, 2022 - Long COVID-19 added to Alberta Netcare eReferral Consult Request
As of February 24, 2022, physicians and clinical support staff in the Calgary, South and Central (in and south of Red Deer Highway 11/12) Zones can now submit Alberta Netcare eReferral Consult Requests using the Long COVID-19 reason for referral. When submitting, please use the Central Triage Long COVID Interprof Outpatient Prog – South AB facility. 
To get started, review the quick references online. For additional training support, please contact the eHealth Netcare Support Services team at  1-855-643-8649 or email ehealthsupport@cgi.com.
Resources
A variety of learning resources have been developed to support clinicians as they learn to use eReferral. Visit our Resources page for additional information.
Contacts
eReferral Training Resources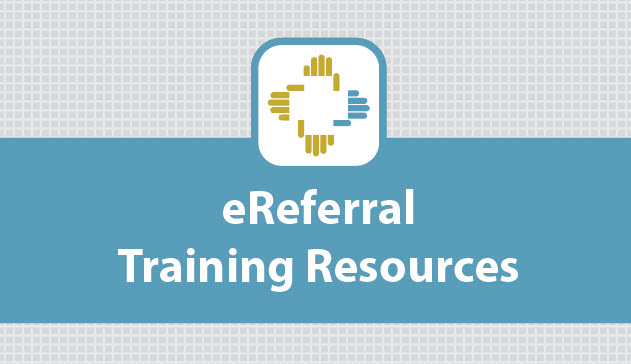 Bulletins & News Updates            

Newsletter

For more information about eReferral, join our quarterly newsletter. You can unsubscribe at any time.   
Videos