Community Information Integration (CII) & Central Patient Attachment Registry (CPAR)
Overview:
CII/CPAR is the chosen vehicle to integrate community EMRs with two-way data flow.  Community Information Integration (CII) is a system that transfers select patient information between community Electronic Medical Records (EMRs) and other members of the patient's care team through Alberta Netcare.  The Central Patient Attachment Registry (CPAR) is a provincial system that captures the confirmed relationship of a primary provider and their paneled patients.
CII/CPAR:
Enables sharing of important healthcare information between the patient's family physician and other providers in the patient's circle of care
Facilitates sharing of consultation reports back to the patient's family physician and other providers
Identifies relationships between patients and their primary provider
Allows for family physicians to identify and coordinate when patients are on multiple panels and, therefore, enables validated patient-family physicians information to be available on Alberta Netcare Portal
Supports notification of primary providers when their patient has a hospitalization or ER visit


Benefits of CII/CPAR:
CII/CPAR is an important technical enabler for continuity of care, which is about improving the health of Albertans by forging stronger, ongoing relationships with their primary provider, increasing information sharing, and enhancing care coordination. Knowing that a patient is paneled to another provider provides an opportunity to confirm roles and responsibilities in care provision.  For Primary Care Networks (PCNs) and clinics already investing in panel management, CII/CPAR is the next logical step to promote a coordinated care management approach to service delivery and achieve better patient, provider, and system outcomes. 
Future phases of the CII project will expand the scope of information sharing to include additional data elements and clinical reports.
Physician Experiences:
Listen to Dr. Janet Craig, Family Physician & Edmonton Zone AMA Physician Champion explain how eNotifications enabled better patient care coordination:
You can find these and additional videos, podcasts and articles expanding upon physician experiences using CII/CPAR on the AMA ACTT Website.  

Current Status:
The Community Information Integration (CII) & Central Patient Attachment Registry (CPAR) project is currently in general release. 
EMRs that support CII/CPAR data exchange include:  Healthquest (Microquest), and Med Access, Wolf, and PS Suite (TELUS) and Accuro (QHR).
For current clinic CII data availability, click here.    

Learn More:
Additional information, FAQs, current statistics and clinic testimonials can be found below:
A variety of learning resources have been developed to support the deployment of CII/CPAR.  Visit the Learning Centre for more information about CII/CPAR.

Participate:
To learn more, or to participate in the CII/CPAR project, please refer to the AMA Accelerating Change Transformation Team page, or contact the eHealth Netcare Support Services (eHSS) Team:
eHealth Netcare Support Services (eHSS) Team 
1-855-643-8649 (Toll Free)
Hours of Operation: 8:15 a.m. - 4:30 p.m. (Monday - Friday)
Email: ehealthsupport@cgi.com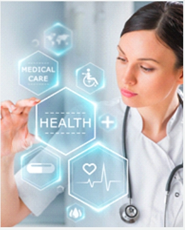 Useful Links
Accelerating Change Transformation Team (ACTT)
Panel and Continuity Resources
The CII/CPAR team proudly received a Canadian Health Informatics Award in 2019 from the Information Technology Association of Canada. The award honours digital health leaders, who are reimagining healthcare delivery in Canada. Martin Tailleur, CII Project Sponsor: "We are extremely proud to be recognized for our work, and to be associated with these leaders and organizations in the digital health field".
"Microquest Healthquest implementations for CII/CPAR are the fastest and easiest"
Michael McDermott, CII Project Director