eReferral
Alberta Netcare eReferral was developed by clinicians, for clinicians.  
eReferral leverages existing information from Alberta Netcare (such as demographics, labs, and diagnostic imaging) into a referral form that can be saved as a draft, checked for completeness and tracked in real time as it is submitted, received, triaged and scheduled for an appointment.             
Status   
November 8, 2021 – OBS-GYN Maternal Fetal Medicine no longer accepting eReferral Advice Requests
Due to the nature and urgency of requests, the Edmonton Maternal Fetal Medicine Clinic is no longer accepting Alberta Netcare eReferral Advice Requests as of November 1, 2021. Please do not submit Advice Requests to this service going forward.
For any Maternal Fetal Medicine-related questions or phone consultations, please contact the Maternal Fetal Medicine physician on call through the Royal Alexandra Hospital (RAH) switchboard at 780-735-4111.
Important note: Same day referrals/Urgent referrals should NOT be sent via FAX, and a phone consultation with the Maternal Fetal Medicine physician on call is required to prevent any delays in patient care.

October 21, 2021 –  Enhancements made to eReferral
A number of enhancements were made on October 21, 2021 to improve the use of eReferral. Many of these changes are behind-the-scenes that won't be noticeable to users, but some of them are. To detail what users can expect to see while using eReferral, watch our video.
If you have any questions, please email access.ereferral@ahs.ca or call 1-888-733-3755 (Monday – Friday).
To get started, review the quick references online. For additional training support, please contact the eHealth Netcare Support Services team at 1-855-643-8649 or email ehealthsupport@cgi.com.
Resources
A variety of learning resources have been developed to support clinicians as they learn to use eReferral. Visit our Resources page for additional information.
Contacts
eReferral Training Resources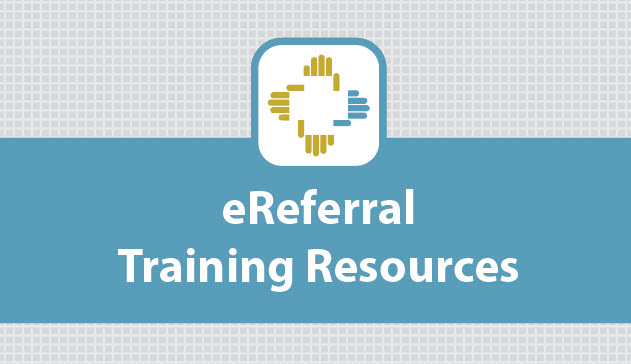 Bulletins & News Updates           

Newsletter

For more information about eReferral, join our quarterly newsletter. You can unsubscribe at any time.   
Videos